The MEDIARE System comprises three entities – Dialogues, Courses and Institute – and contains a multidisciplinary panel of mediators formed by professionals that are dedicated to various ADR procedures and services. They are also parte of our thematic departments, which were created in order to foster continuing education.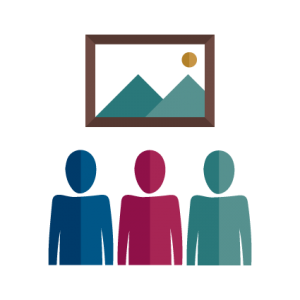 One of the effects regarding the development of arts and culture market, is the growing number of conflicts involving museums, art collectors, sponsors, artists, curators, insurance companies, banks and investment funds, auction houses, galleries, restaurateurs among other stakeholders that belong to this dynamic structure.
As a non-adversarial dialogue-based method of dispute resolution, Mediation favors consensus searching and empowerment of social relationship, which are considered basic requirements for maintaining confidence, an important element on the art market.
The most common mediated disputes regarding the art and culture market, have been related to production and conservation of pieces, sale`s commission, collection`s integrity, expertise, merchandising, image rights, reproductions and Internet broadcasting.
Given all values involved, the resolution of these issues demand speed, flexibility, secrecy and specialized knowledge, all of which are present in this procedure, proving that Mediation, along with Dialogue facilitation may be considered the most adequate methods of dispute resolution for this segment, as they treat, not only objective aspects of the dispute, but also the subjective and emotional aspects that this market awakens.
Activities
Mediation Practice, Dialogue Facilitation and Assisted Negotiation
The conflicts that arise between the participants of this specific business segment, can take many forms, what makes it necessary to select an adequate dispute resolution method among those which prioritize consensus and interests articulation.
Workshops and Coaching
In order to achieve conflict prevention and solution, MEDIARE stimulates knowledge expansion, training and guidance by promoting lectures, seminars and counseling, respectively; all of which can be arranged taking in consideration each parties` place of interest.
Coordinators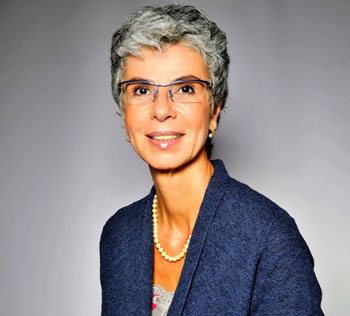 Tânia Almeida
Tânia Almeida
Doctor. Master of Conflict Mediation. Postgraduate in Neuropsychiatry, Sociology and Management. Consultant of Conflict Mediation Sector for the World Bank's Latin America. Member of the Mediation Committee of the OAB-RJ. Senior Mediator of NUPEMEC – TJRJ. ICFML certification in Conflict Mediation.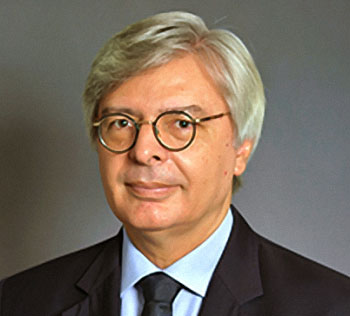 Gilberto Martins de Almeida
Gilberto Martins de Almeida
Law degree from PUC Rio. Master in Law from USP. Expertise in Law of Information Technology. Lawyer, Consultant, Speaker, Professor and author of scholarly publications. UN consultant and arbitrator WIPO.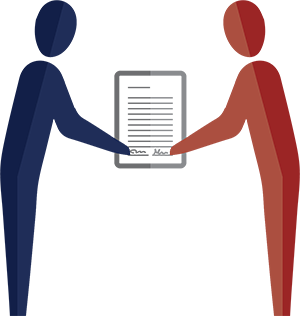 Our society has been experimenting a vertiginous social development process that results in the intensification of relationships and dialogue between people and cultures, what leads to increasing tension, antagonism and conflicts around the world.
Disagreements between directors, managements, partners, employees and suppliers pervade the everyday life in the business world. When concerning civilian life, these conflicts are reproduced in the daily living; generated by cohabiting the same building or neighborhood; or even by sporadic or permanent contracts involving services and products providers or suppliers of products in transit.
Over time, seems as dialogue has ceased to be the first resource option used when negotiating differences, giving place to developing antagonistic positions; invariably leading to the judicialization of everyday-issues, making litigation predominate over consensus; and compensation over relation`s rehabilitation.
However, these conflicts can benefit from dialogue facilitators and/or mediators since additionally to disputes diagnoses, these professional may assist in the identification of common and complementary interests and in mutual benefit alternative building. By means of dialogue, it is possible to clarify a point of view, build understanding and rebuild relationships.
In environments involving ongoing interaction, such as service-providing companies; the implementation of an internal dialogue supporting system (training and expansion on dispute system) permits disputes, obstacles and conflicts, real-time resolutions, avoiding its escalation or perpetuation and all relationship deterioration that it involves; preserving the organization`s productivity and image.
The effective practice of dialogue stimulation has contributed to a harmonically coexistence regarding consumers relations.
Activities
Mediation Practice
The role played by the Mediator as an impartial third-party chosen by the participants involved in the dispute, enables active-listening regarding all different points of view, as well as the election of mutual-benefits consensus-based solutions, favoring the relationship's continuity.
Dialogue Facilitation and Negotiation Support
Even though it carries the same principles and procedures, when compared to mediation, dialogue facilitation is often more informal, reason why it is usually applied in specific and difficult moments of a negotiation or decision-making procedure.
Workshops, Seminars and Lectures
In company teaching programs are tailored-made on demand and designed to embrace specific themes, such as productive dialogues with internal and external clients.
Consultancy regarding Design and Implementation of programs aimed at dialogue and controversy resolution
These programs have a customized and internal nature, and are specifically developed to companies and institutions, aiming the improvement of communication and negotiation skills, in order to foster a better relation with clients and, therefore, contributing to productivity, costumer retention and image preservation.
Coordinators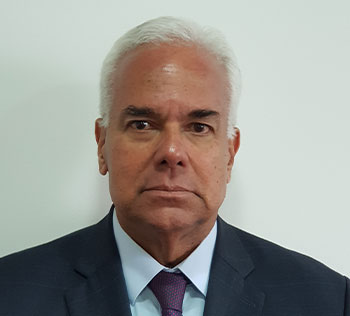 Edison Balbino
Edison Balbino
Graduação em Direito, Pós Graduação em Direito Imobiliário, Formação Mediare em Mediação de Conflitos, Vice Presidente da Comissão de Direito Imobiliário do IAB, Diretor de relações Institucionais da ABAMI.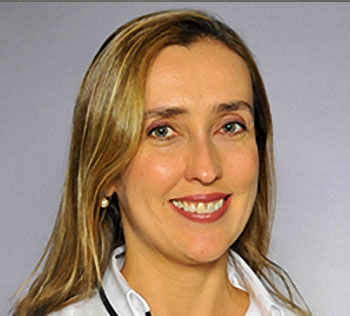 Renata Moritz
Renata Moritz
Law graduation. Masters Degree in Business Law. Mediare Training in Conflict Mediation. Mediator certified by ICFML – Institute for Certification and Lusophone Mediator Training. Training in Mediation and Negotiation in Program On Negotiation at Harvard Law School Executive Education. Lecturer professor in the Graduate.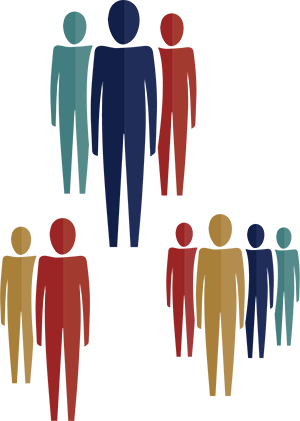 Communities usually congregate multiple actors and interests, along with the necessity to maintain a harmonious social coexistence. They hold a variety of scenarios regarding age, social-economic and cultural conditions and sanitation; what leads to different types of demands – public and private; commercial and civil.
All this diversity creates different daily-based dialogue structures as well as different negotiation mechanisms among community stakeholders, which in turn, favors, proportionally, the emergence of different types of conflicts.
Taking in consideration this great amount of differences, it is natural that direct negotiation is not always able to not always provide the relation's fluidity prompt recovery or solution buildings. An impartial third-party intervention – mediator or dialogue facilitator – permits direct dialogue to be recovered as allows parties to make their own decision, restoring peaceful coexistence.
Both Conflict Mediation and Dialogue Facilitation among multiple parties have been presenting their benefits as auto composition resources, consensus structuring, conflict escalation prevention and community agreements building. As a result, there is an improvement regarding the collective environment and, ultimately, social transformation. The number of communities around the world that have been benefiting from Mediation's promptness, secrecy and informality have been increasing over the years.
Since Multi-party Mediation and Dialogue facilitation invite participants to build solutions that contemplate differences and may coexist, these mechanisms have been elected as most adequate to resolve community issues.
Activities
Mediation Practice and Dialogue Facilitation
As of offering mediation and dialogue facilitation training programs to community representatives by taking their daily issues and developing into a real case supervision practice, we are able to increase their abilities to mediate all future communities' daily differences.
Workshop on Dialogue Facilitation Abilities' Improvement
Workshops are offered under the requesting of community, involving instruments and methodology specially created to improve these abilities.
Dispute Design Systems Consultancy
Aim to achieve tailor made solutions requesting based on specific situations.
Creation and Implementation of self-sustainable community centers for mediation
Partnership with society's organized community movements and continuing dialogue involving mutual and complementary interests.   
Coordinators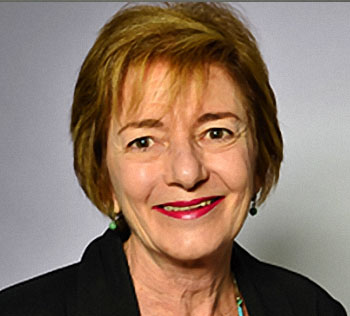 Eva Gertrudes Jonathan
Eva Gertrudes Jonathan
Psychologist. Master in Social Psychology. Senior Mediator TJRJ and OAB / RJ. Acting with families, neighborhoods and communities. Mediare training and ENAM in Mediation. Extension Collaborative Practices in Family Law. Experience in University Teaching.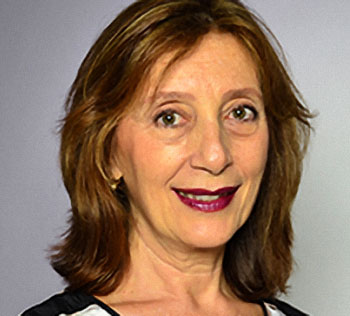 Vânia Izzo de Abreu
Vânia Izzo de Abreu
Degree in psychology. Senior Mediator of TJRJ. Family therapist. Graduate in Domestic Violence. Mediare Training in Conflict Mediation. Mediation Chamber of OAB \ RJ. Experience in project management of civil society organizations.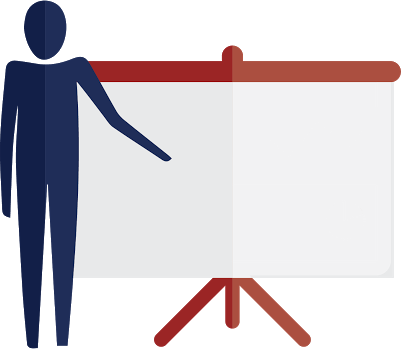 Ever since this experience started – in 1998 during the first edition of our mediation training Course – MEDIARE has been responsible for fostering Conflict Mediation and other dispute facilitation methods by promoting, to different types of audience, a great number of seminars, workshops and courses in this theme, which have taken place all over Brazil.
Without making restrictions regarding original professions, the capacitation in conflict mediation may be applied in various fields and includes a theoretical segment, which comprises a role-play practice, and practical segments with supervision in real-case mediations.
In MEDIARE the reediness criteria emphasizes the student's improvement and skill acquisition, rather than the strict fulfillment of the course's established workload.
The education department is responsible for a teacher's training program, which ensures academic sustainability to our professional team. The continuing education is fostered through Mediare's general and thematic study groups, seminars and workshops.
Each thematic sector is responsible for coordinating a study group related to its respective theme at the same time as articulates with the education department by offering specific knowledge for both beginners and senior mediators.
These informative courses may approach a variety of themes related to dialogue sustainability, and may equally be offered to different types of audience, in various social contexts.
In order to be able to offer tailor-made teaching services, MEDIARE promotes evaluative interviews that aim identifying the demands, the target audience and the goals, regarding each situation.
Given the above, it is possible to say that capacitation and institutional or in company courses comprises the MEDIARE's education department scope of action.
Activities
Mediators Training Programs
Basic theoretical mediation training courses are offered every semester. For who is also interested in becoming court mediator, Mediare promotes real-case practice supervision: Practical module, fostered by cooperation agreements arranges with public entities.
Courses, Lectures, Seminars and Workshops
Customized teaching activities (which include both theoretical and practical segments) are created under specific corporative demands.
Teacher's Training Programs
This training program is based in the development and acquisition of relational, academic and educational skills, and guarantees that excellence remains in our teaching panel.
This teacher's training program may be offered to any interested entity.
Coordinators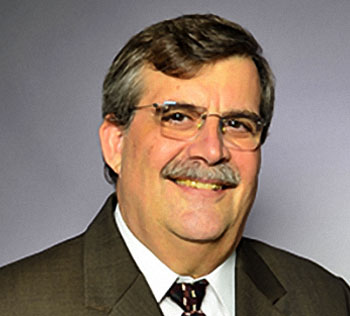 Wanderley José Jacob
Wanderley José Jacob
Degree in economics from Unicamp. Mediare Training in Conflict Mediation. 37 years of experience in the management of Human Resources in multinational of energy area.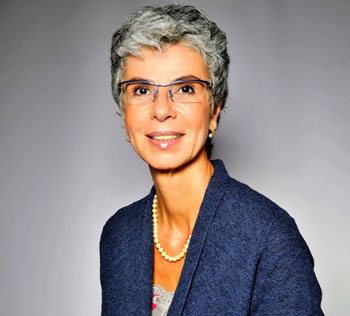 Tânia Almeida
Tânia Almeida
Doctor. Master of Conflict Mediation. Postgraduate in Neuropsychiatry, Sociology and Management. Consultant of Conflict Mediation Sector for the World Bank's Latin America. Member of the Mediation Committee of the OAB-RJ. Senior Mediator of NUPEMEC – TJRJ. ICFML certification in Conflict Mediation.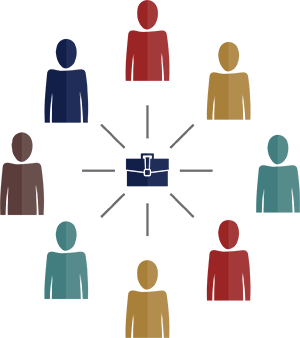 Over the years, the business environment has been diversifying its activities and consequently, all interpersonal relations became influenced by the speed of changes, information technology and by coexistence among different generations. In this sense, dialogue – which enables the negotiation of differences and interests – permeates both internal and external procedures as well as those interfaces regarding the company's stakeholders.
By knowing that they comprise a cooperation network formed by internal and external clients in which interdependence is unavoidable; companies are increasingly focused on their corporate governance systems analysis.
They are well aware that the quality of their productivity and/or service provision depends on maintaining these partnerships; by that, they understand the importance of collaborative actions that entails mutual satisfaction as best resource for administrating a great number of formal and informal conflict-generating contracts.
These contracts integrate a business dynamic focused on the administration of intangible assets – human capital, relationships and image – spotlighting people, their inter-relationships, their abilities to develop collaborative actions, team building as well as adding value to services and products, in addition to corporate image preservation. The growing number of procedures related to companies fusion, also benefits from these practices.
In addition to mediation practice between companies, organizations and their stakeholders; the internal dialogue sustainability support systems may be implemented by tailored-made in company training programs that offer the possibility of real-time conflict resolution, avoiding stocking disagreements that interfere in interpersonal relations and consequently, in productivity, damaging corporate image.
Our training programs fosters a paradigmatic shift related company's culture regarding to conflict management by inviting all stakeholders to resolve their differences through dialogue and leaving litigation as a last resource.
Activities
Mediation Practice
Assisted negotiation procedure in which an impartial third party – with technical knowledge and elected by the parties involved – helps the participants reach an agreement regarding a conflict, with internal and external clients. The possibility of restoring or improving negotiable relation is what makes mediation the chosen method to be applicable in situations that involve ongoing relations.
Dialogue Facilitation and Negotiation Assistance
In case there is a multiple-party conflict, dialogue facilitation acts by assisting in identifying different interests and ending all obstacles; as well as by fostering a productive dialogue and "win-win solutions".
Negotiation assistance consists in intermediating trading segments or optimizing meetings that involve differences between departments, people and partners.
Workshops e Thematic in company Seminars – Leadership and dialogue training with internal and external Stakeholders
Customized teaching activities are created under specific corporative demands.
Dispute System Design Consultancy 
Mediation and Dialogue facilitation act by integrating both internal and external conflict management corporative resources.
Conflict Mapping and Diagnoses
Ad hoc consultations focus on potential or already installed conflicts, fostering the development of negotiation and communication programs, which includes resources for prevention and resolution of conflicts as well as for people management contexts.
Coordinators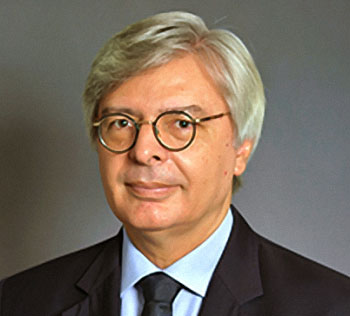 Gilberto Martins de Almeida
Gilberto Martins de Almeida
Law degree from PUC Rio. Master in Law from USP. Expertise in Law of Information Technology. Lawyer, Consultant, Speaker, Professor and author of scholarly publications. UN consultant and arbitrator WIPO.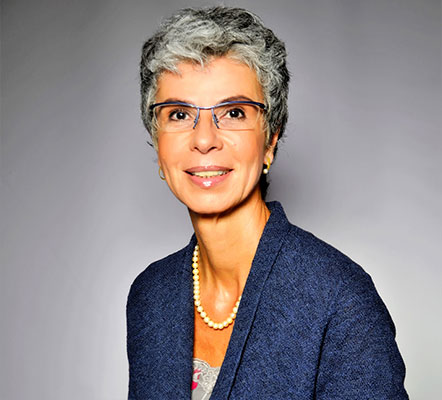 Tânia Almeida
Tânia Almeida
Doctor. Master of Conflict Mediation. Postgraduate in Neuropsychiatry, Sociology and Management. Consultant of Conflict Mediation Sector for the World Bank's Latin America. Member of the Mediation Committee of the OAB-RJ. Senior Mediator of NUPEMEC – TJRJ. ICFML certification in Conflict Mediation.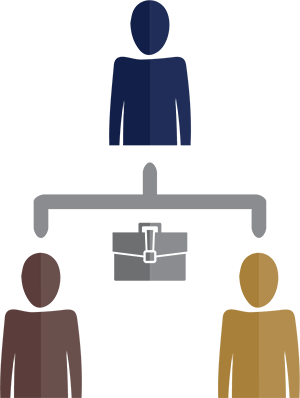 Human relations' complexity regarding family business environment comprises three dimensions that, per se, demand attention: Family, joint ownership to assets and rights and company management.
When these relations lack the right organization and communication, the risk of crises and deterioration of interpersonal interaction, increases. Communication problems are natural occurrences related to the growing number of family members involved in the business relationship overtime as well as to the diversity of values and visions due to the participation of different people, which may not necessarily share the same family values.
Dialogue facilitation is presented as an essential mechanism for building clear and precise guidelines to business and family decisions, for instance:
Negotiation of stakeholders' agreements;
Values, mission and vision that are common to all members;
Set Family protocols that indicate rules regarding participation in the companies' administration;
Family counsel decisions; and
Educational policies fostering the formation of a new generation of entrepreneurs and managers.
Generally, all family issues that interfere in a company's decision may be a dialogue facilitation matter.
However, is not unusual that there is already an existing conflict going on, which is being reflected in the family business results'. In these cases, Mediation generates more value by enabling dialogue to be resorted, even if limited to making company's decisions.
Overtime, in order to manage this complex scenario, big corporations have being creating family offices' governance systems. An initiative that should inspire small and medium organizations, given the flexibility of these concepts, adjustable to all types of budgets.
Activities
Conflict Mediation
Mediation is presented as an adequate conflict resolution tool, because it may be applied at any time during the relation, and targets relational or administrative differences that may appear, regarding the daily management of the company or the family's everyday life.
Dialogue Facilitation applied to Family Business matters:
In everyday decision making as well as in decisions related to changing the corporate environment, as it can be seen in succession matters: Dialogue facilitation enables the identification of all interests involved, helping in the identification of the its similarities and negotiating the differences towards consensus.
In building a model of Family governance – Family counsel, Family assembly, etc.: Dialogue facilitation is indicated in these contexts since it involves conciliating different family member views, always taking in consideration the family's dynamics, what is crucial for governance models to work.
In creating a regulatory environment – Shareholder agreements and Family protocols: Since regulatory Family documents usually outline one family's tradition; the dialogue facilitation procedure is recommended for help in the identification of common elements among family members, which in turn, will serve as base for elaborating both shareholder agreements and Family protocols.
In the creation of Family offices: After elaborating governance model as well as the regulatory documents, most families decide for the creation of a structure responsible for ensuring that all agreements are being followed– the family office.Because of its consensual nature and procedures, dialogue facilitation is the most adequate method to define the office's competences.
Seminars on Leadership; and Communication and Negotiation tools:
Tailor-made training meetings adapted to each client's demand.
Consultancy on Dialogue Processes Systems Design and on Dispute management
This practice intends identifying, increasing and expanding the already exiting dispute resolution system by offering training programs and feature resources based on dialogue and consensus building.
Coordinators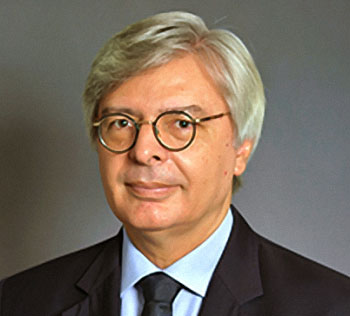 Gilberto Martins de Almeida
Gilberto Martins de Almeida
Law degree from PUC Rio. Master in Law from USP. Expertise in Law of Information Technology. Lawyer, Consultant, Speaker, Professor and author of scholarly publications. UN consultant and arbitrator WIPO.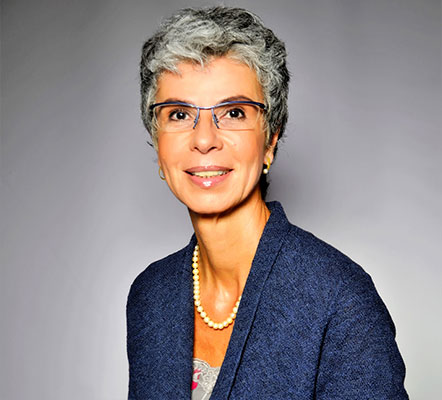 Tânia Almeida
Tânia Almeida
Doctor. Master of Conflict Mediation. Postgraduate in Neuropsychiatry, Sociology and Management. Consultant of Conflict Mediation Sector for the World Bank's Latin America. Member of the Mediation Committee of the OAB-RJ. Senior Mediator of NUPEMEC – TJRJ. ICFML certification in Conflict Mediation.

The MEDIARE program developing for school dialogue abilities seeks to increase skills regarding personal dialogue and people management. By improving social emotional communication and negotiation abilities as well as by fostering cooperative coexistence behaving among the school community – alumni, parents, teachers, service providers, managers and staff – we are able to create an environment that benefits learning.
The objective of this program is to provide participants tools regarding conflict mediation and restorative practices by offering seminars, courses, workshops and consultancy, aspiring an everyday application that surpasses the school walls by reflecting in personal life attitudes. This is a growing international practice that is successful in the educational context.
The methodology applied varies according to the institution as we adapt to each particular culture, and foster its sustainability by promoting co-creation among all participants involved. This way, the institution may opt for programs that seek dialogue improvement as we offer a language that takes in consideration distinct ranges regarding age and comprehension levels.
Generally, the MEDIARE program for school dialogue abilities enables: (i) Acting in a collaborative way, improving listening and speaking skills; (ii) Learning conflict's positive management; (iii) Improving peaceful and mutual benefit solutions creating skills; (iv) Learning how to manage power – hierarchical, knowledge or other nature; (v) Reducing conflict levels on intra and extra classes – discipline issues and incidents that involve violence; and (vi) Improving communication, social emotional abilities and understanding, among all of the school's stakeholders.
Activities
Conflict Mediation, Dialogue Facilitation and Restorative Practices Facilitation
The MEDIARE team will participate as mediators when facing conflict situations among the school community members – alumni, teachers, parents, etc. – or as facilitators in multi-party meetings that aim consensus.
School Mediator or Restorative practice facilitator Capacitation
The MEDIARE team conducts teaching programs – that may be offered or built along with the given institution – for capacitation in mediation and restorative practice facilitation. 
Courses, Seminars and Workshops 
Tailor-made meetings adapted to each institution`s demand that intend sharing knowledge related to dialogue and social emotional abilities, productive communication, conflict and people management as well as restorative practices.
Coordinators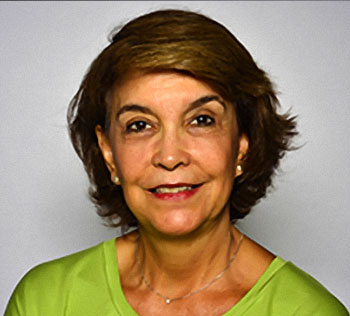 Monica Lobo
Monica Lobo
Pedagogue and psychologist from PUC-Rio. Specialization by Psychology Studies Center of Buenos Aires and Family Therapy Center for Research-RJ. Mediare Training in Conflict Mediation. Extension course in Collaborative Practices in Family Law. Clinical experience as educational psychologist and therapist of family and couple.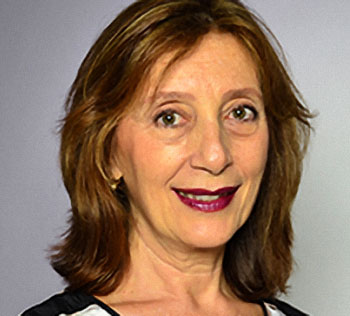 Vânia Izzo de Abreu
Vânia Izzo de Abreu
Degree in psychology. Senior Mediator of TJRJ. Family therapist. Graduate in Domestic Violence. Mediare Training in Conflict Mediation. Mediation Chamber of OAB \ RJ. Experience in project management of civil society organizations.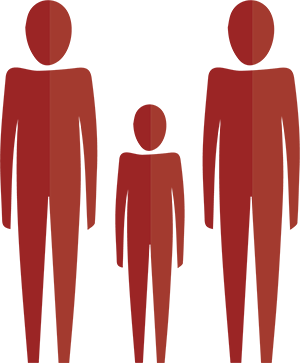 When facing situations involving ongoing relations, especially family matters, mediation is considered as being the best conflict management mechanism to be applied. Given its capacity on articulating objective and subjective issues and the fact that the whole procedure aim achieving mutual benefit solutions, mediation is responsible for reducing emotional, social and financial costs through the respective process.
For couples experiencing separation or divorce, – terms related to parental responsibility ("custody"), parent-child coexistence routine ("visitation") and parent's contribution regarding children's maintenance allowance ("child support") – property sharing situations and inheritance, as well as family business matters; the mediation procedure is able to offer social benefits since its purposes involve dealing with the dispute's objective issues as preserves a healthy relation between the parties involved. In fact, if emotions do not receive proper attention, they may lead to communication problems, jeopardizing dialogue and negatively interfering in the negotiation of the conflict's objective issues.
Divorces, passings and new relationships, bring changes into the family dynamics, entailing the need for new arrangements to be made. These are the moments when a mediator's expertise on communication techniques may be of great value.
Also, the secrecy involving the procedure permits the creation of a secure environment for the participants, in which information may transit freely and mediators may better explore the parties' subjective issues.
Mediation helps to preserve family relationships by promoting protagonism, communication and by fostering the parties to sort-out "win-win" solutions through encouraging the search for creative resolutions.
Activities
Mediation and Dialogue Facilitation Practice
Services on family conflicts'prevention and solution.
Workshops, Seminars and Thematic courses
Tailor-made teaching programs regarding Family mediation matters.
Consultancy on Dialogue Processes Systems Design
This practice intends on conducting evaluative interviews and developing proposals regarding dialogue processes and conflict management.
Family Mediation Courses
These courses involve the offering of specialized knowledge and the development of mediation abilities regarding family matters.
Coordinators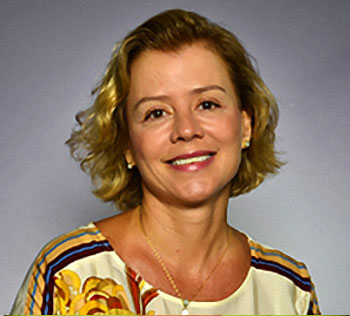 Renata Cantalice Fonkert
Renata Cantalice Fonkert
Degree in psychology. Senior Mediator of TJRJ and Mediation Committee of OAB / RJ. Specialization in Family Conflict Mediation and Couples Therapy. Training Mediare and Fundación Interfas in Conflict Mediation. Training in Collaborative Practices in Family Law.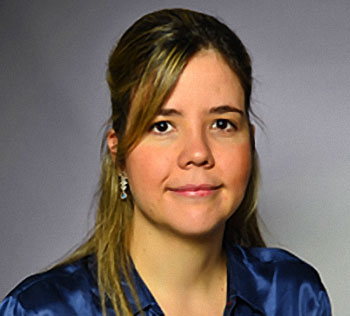 Samantha Pelajo
Samantha Pelajo
Mediator. Collaborative Lawyer. Master of Mediation and Negotiation. Master's Degree in Sociology and Law. Councilor, Chairman of the Committee and Mediation Chamber of OABRJ. Professor and Coordinator of the Interdisciplinary Mediation Group of PUC-Rio. Certified by ICFML. Senior Mediator of TJRJ.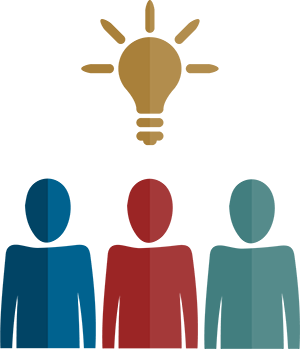 Collaborative Practice is a voluntary dispute resolution process in which parties settle their disputes without the underlying threat of litigation, but guided by consensus and mutual-benefit as well as by the search for sustainable and feasible agreements.
This approach to conflict resolution was created in the 80's, by Minnesota family lawyer Stuart Webb, who saw that traditional litigation was often damaging to parties and their families.
Later, the American psychologist Peggy Thompson expanded Webb's idea and introduced, the involvement of healthcare professionals (psychologists, social assistant, children's therapists, among others), when needed, to expand the expectrum of the treatment. This possibility, was then followed by the participation of financial advisers; creating a multidisciplinary workforce.
This form of conflict management has become widespread in Brazil since 2011, being strengthened with the recognition of the lawyer Olivia Furst's work – "Collaborative Practices in Family Law" – which was granted with the innovareaward in 2013.
In the collaborative practices, a lawyer that shall commit to a non-litigation agreement term will assist each party. That prevents the participants of starting a judicial demand related to the matter of the collaborative agreement. In addition to the non-litigation pact, all participants shall sign a confidentiality term.
By choosing to work with collaborative practices, the participants opt to support cooperation and the formation of a collaborative and confidential environment fostered by the application of mediation tools.
When regards to family controversy resolution, if needed, each part may also be assisted by a coach (healthcare professionals – psychologists, social assistants and therapists), who may offer emotional support regarding family reconstruction by presenting negotiation and communication tools that give the participants a prospective vision.
As for practices regarding the management of civil or business conflicts; collaborative lawyers and other specialist professionals, may form a multidisciplinary team that shall work together to design optimized solutions.
Through its study groups, MEDIARE fosters the use of collaborative practices by encouraging the capacitation and the continuing study of the professionals.
These practices have great social impact as foster consensus by enabling dialogue restoration and the maintenance of social relations.
Watch the video: Collaborative Practices in Family Law
Activities
Collaborative Practices Study Groups
With bimestrial encounters, the group is dedicated to the study of works regarding collaborative practices in family law. Specifically aimed at legal, healthcare and financial professionals.
Thematic Group in collaborative Practices
This group acts in real cases interdisciplinary by promoting experience exchange. Requirements: (i) be capacitated in collaborative Practices; (ii) attend study groups and (iii) maintain assiduity in both groups.
Coordinators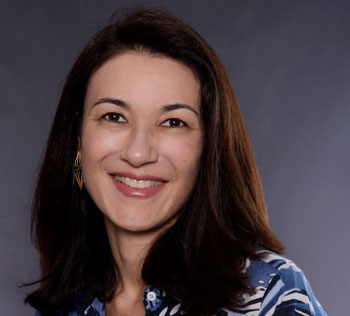 Andréa Wakigawa L. de Castro
Andréa Wakigawa L. de Castro
Especialização em Terapia Familiar Sistêmica, Psicopedagogia Clinica. Graduação em Pedagogia. Terapeuta Sistêmica de Família, Casal, Criança e Adolescente. Experiência em Divórcio e Recasamento. Supervisora do Curso de Formação em Terapia Familiar Sistêmica.
Restorative Practices draws from Restorative Justice, which, for its turn, aims to counteract state monopoly of criminal justice, retributive justice and those based on punishment.
Restorative Practices has enlarged its role in this discussion. Although there is no common ground of an conceptual definition, there is consensus that this is a method which constructs, in a collective war, by using dialogue and creative processes, solutions to be built. where all those involved directly or indirectly respect and recognize each other as similar.
Including preventive or reactive procedures aimed at building safe and healthy living contexts in various areas, such as school, family, community, organizational, including in companies, Restorative Practices has become a great ally in the achievement of interpersonal relationships.
Based on dialogue, commitment, respect, willingness, empowerment, confidentiality, honesty, solidarity, authenticity, and co-responsibility, Restorative Practices naturally allows a positive connection between people.
Coordinators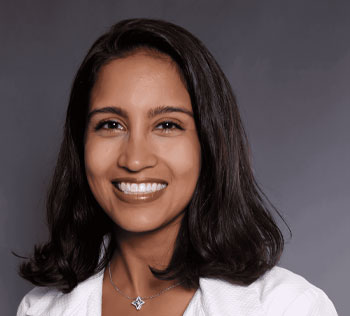 Cristina Danielle Pinto Lobato
Cristina Danielle Pinto Lobato
Mediadora Certificada pelo ICFML. Advogada graduada pela UERJ. Mestranda em Bens Culturais e Projetos Sociais na FGV. Especialização em Mediação e Métodos Adequados de Solução de Conflitos pelo IUPERJ e em Direito Civil, Empresarial e Processo Civil pela UVA.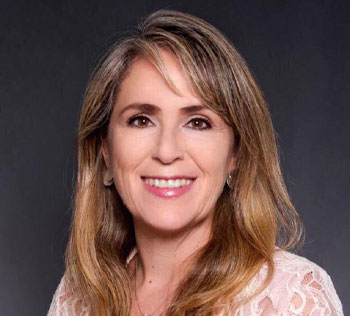 Ana Carla Safadi
Ana Carla Safadi
Advogada Colaborativa com capacitação realizada em conformidade com as normas da Academia Internacional de Profissionais Colaborativos (Internacional Academy of Collaborative Professionals – IACP). Mediadora Judicial e extrajudicial capacitada pelo Mediare e pela Escola de Magistratura do Rio de Janeiro (EMERJ). Pós-Graduada em Mediação com ênfase em família. Formação e aperfeiçoamento em Mediação Escolar em Buenos Aires pela APEP (Programas de estudios de postgrado asociacion civil). Capacitada em Práticas Restaurativas pelo Internacional Institute for Restorative Practices – IIRP, pelo Laboratório de Convivência, pela Universidade do Porto e em Conferência de Grupo Familiar (CDHEP – Centro de Direitos Humanos e Educação Popular). Bacharelada em Comunicação Social.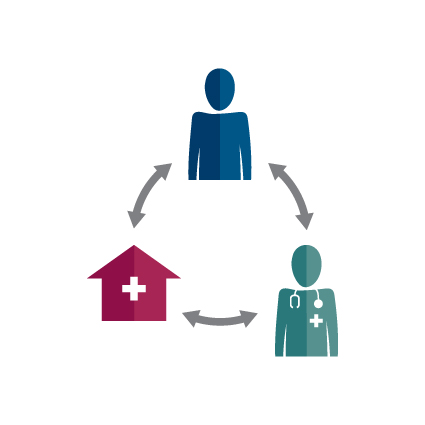 When motived by healthcare matters, disputes are considered complex issues because often involves multiple-parties with opposing interests. If we consider, in a simplified way, a dialogue between the three main actors in this segment – patient/family, medical establishment/providers and insurance enterprises – we will come across at least three natures of discourse: emotional, technical and financial.
Given we have a interconnected stakeholder's network – with medical establishments, hospital units, private offices and insurances, etc. – it is possible to identify a number of interactions; as well as formal and informal agreements that may lead into conflicts.
This network enables services provisions in the healthcare sector and manages legal and non-legal complaints, in addition to the establishments' image and client-relation.
The mediators and dialogue facilitators active in this segment are also professionals in the area, with expertise in communication and negotiation; and whose specific knowledge and skills regarding medical issues may be needed during the process.
Dialogue involving stakeholders may benefit from the speed and secrecy existent in the resolution methods based on dialogue through mediation. All situations that prioritize the maintenance of the relation between the parties and that dispense legal evaluation and presentation of evidence, are suitable for Mediation and Dialogue facilitation since present the perfect scenario for building mutual-benefit agreements and win-win solutions.
Among the advantages of using alternative dispute resolution methods in the healthcare system, there are: Preservation of the entities' image, mutual-benefit tailor-made solutions (win-win), secrecy and promptness in finding a solution, emotional and financial cost reduction, parties' relationship preservation and improvement.
Activities
Mediation Practice
The Mediator acts as a neutral third party that assists disputing parties in resolving conflict through the use of specialized communication and negotiation techniques to guide the process in a constructive direction and to help the parties find their optimal solution, ensuring the relationship's continuity.
Dialogue Facilitation and Negotiation Assistance
With a more informal procedure, when compared to Mediation, but using the same techniques, Dialogue Facilitation is useful in assisting negotiation processes that involve a network of stakeholders – people and legal entities – with opposed interests.
 Workshops and Seminars
Customized in company teaching activities are created under specific corporative demands in order to promote dialogue with internal and external clients.
 System Design Consultancy for implementing dispute resolution programs
These programs are created in order to help hospital units in mapping their already existent dispute resolution systems and offer a form of improvement, leading to a increasing productivity, client idealization and company image protection.
 Training courses in Communication and Negotiation
Created to improve interpersonal communication and negotiation resources among team members and clients.
Coordinators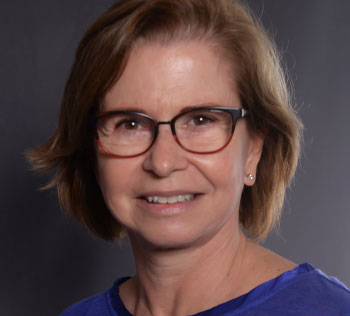 Shirley Gômara
Shirley Gômara
Mediadora de Conflitos formada pelo MEDIARE. Médica formada na UFRJ com especialização em Pneumologia e pós-graduação em Medicina do Trabalho na UERJ Ampla experiência como Superintendente de Atendimento nacional e internacional em Empresa Multinacional e em Seguradoras de Saúde.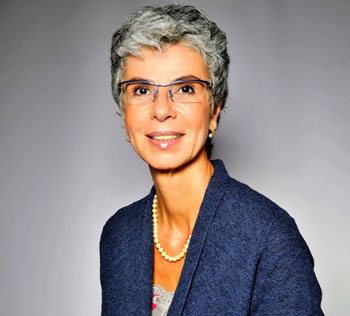 Tânia Almeida
Tânia Almeida
Doctor. Master of Conflict Mediation. Postgraduate in Neuropsychiatry, Sociology and Management. Consultant of Conflict Mediation Sector for the World Bank's Latin America. Member of the Mediation Committee of the OAB-RJ. Senior Mediator of NUPEMEC – TJRJ. ICFML certification in Conflict Mediation.