In a brief definition, Conflict Mediation is an extrajudicial method for resolving conflicts in different scenarios, however, its relevance goes far beyond this initial concept, insofar as it helps in the preservation of relationships - personal and contractual. Mediation has become more and more notorious as a valuable resource for self-knowledge, communication and negotiation, facilitating dialogue to resolve controversial situations and decision making. Scenes that involve disagreements of interests implicitly imply the need for negotiation and the deconstruction of deadlocks.
For Tania Almeida, master in Conflict Mediation and author of the Toolbox in Mediation - practical and theoretical contributions (Dash Editora), this is a process that allows those involved to co-author solutions in the negotiation, aiming at solutions of mutual benefit. It therefore has wide field of action in scenarios involving people or organizations, being drawn in each case.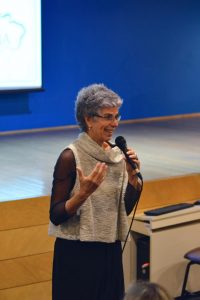 "Mediation is an invitation, a proposal to give voice and turn to those who are inserted in the context of disagreement. The entire process - beginning, course and end - is guided by the autonomy of the parties' will. Therefore, it presupposes the availability of those involved to review the position they are in, "he points out.
Reestablished dialogues and other benefits
In mediation, the limits of ethics and law are prioritized. The focus is directed to the relationships of the present, revisiting the past in a constructive way, with emphasis on the needs and possibilities of each one of those involved during the journey.
"For a person to recognize that they are in a relationship, whatever it may be, it is because at some point it has already worked. Another challenge of mediation is to reestablish the dialogue between the parties, so that alternatives can emerge and a consensus on possible solutions. The proposal is to promote a collaborative context, instead of an adversarial one ", points out the mediator Shirley Gômara, who acts as coordinator of the health sector of MEDIARE.
According to Shirley, the training as mediator in 2016 by MEDIARE - after having worked for 30 years as a pulmonologist and at work - brought important changes in her life. Not only for the positive effect on self-knowledge and learning the art of dialogue, but also for having acquired tools that facilitate their personal and professional relationships on a daily basis.
Today, Shirley acts as a mediator in the health context, assisting in the mapping and construction of processes that facilitate relations between the areas of a hospital, for example, and people involved. She is also a volunteer in the social project of Postinho Health Network, in which he uses mediation tools to assist women living in Pavão, Pavãozinho and Cantagalo, in the South Zone of Rio de Janeiro.
Four practical tips suggested by Shirley:
- Redirect the center of your attention from yourself to an active listening to the needs of others;
- If a communication problem exists, it is because dialogue is a need that has not been met;
- Stay tuned to identify what no longer works, to be more productive;
- Only bring from the past what will make a difference in the future.
It is worth mentioning that mediation seeks to build consensus with the other, different from conciliation that makes an agreement based on legal arguments.
How to act as a conflict mediator?
The mediator is a professional with multidisciplinary training and specialization in Conflict Mediation. Due to its informal nature, it will not necessarily act in the face of resolutions involving legal proceedings. However, agreements built in Mediation must be given legal language and be submitted for approval. The profession of mediator allows training of origin in several areas, it can be exercised by lawyers, psychologists, doctors, sociologists, philosophers and, above all, specialists in communication and negotiation. Learn more about MEDIARE courses here.
Mediation conquers the business world
Business mediation is a powerful tool for conflict resolution in the corporate world. With it we have a greater control over the process and the result. Co-authorship by the parties involved means that the solutions can be customized for different sectors: from managers and leaders, human resources professionals, family businesses, among others. Especially because it presents multiple possibilities, mediation has been gaining more and more space in the business environment.
"In other countries, mediation was a movement that made a difference. In Brazil, we experience the 'Uber effect', in which the need is great and the opportunities become even clearer. Active and empathetic listening, the ability to create connections and attract trust are characteristics of the mediator, which contribute to improving wide deficiencies in the system ", summarizes Marcelo Perlman, master in Law and specialist in business mediation trained by MEDIARE, by Pepperdine University, and by NY Bar, next to Fordham University.
Among his main skills, the mediator has the differential of assisting in subjective and objective guidelines. Expected to be fast, informal and confidential, it works to reduce financial, emotional and time costs. Its objective is, in a short period, to promote a collaborative agreement from an initially adversarial context. The mediator does not decide or suggest, but promotes a process of reflection of the parties so that they have the best understanding of the scenario and the conflict. Once this understanding exists, the search for alternative solutions becomes feasible, which later can be transformed into cooperative actions.
If you want to know more about it, check out the MEDIARE Institute webinar, in which Tania Almeida receives Marcelo Perlman for a chat on Business Mediation.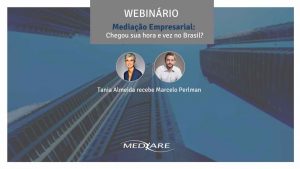 We thank you for your interest in the topic and for the perspective of expanding good consensus. If you have any questions or suggestions, write here that we will get back to you as soon as possible. This dialogue is very important for us!