Training in Family Mediation, first proposed in Brazil, a partnership between PUC-Rio and MEDIARE, begins next August. It has national and international experts and condenses fundamental themes, theory and practice, for those working in the area.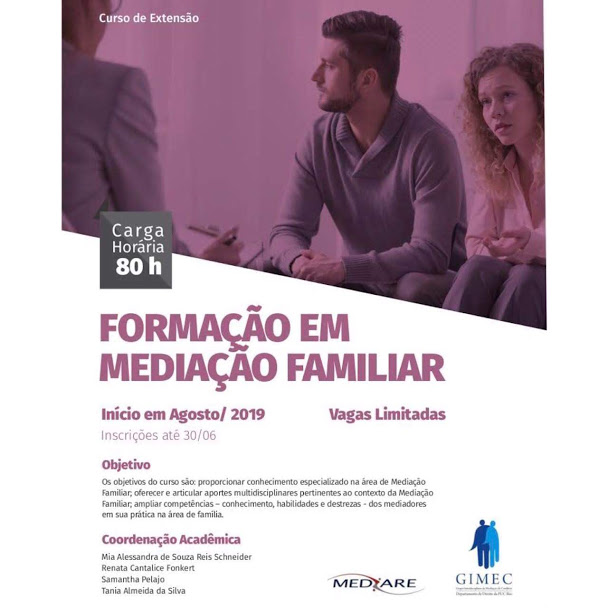 Aimed at trained or training mediators, with an interest in deepening knowledge in the family area.
Classes will take place from 09.08 to 27.06.2020, Fridays and Saturdays, from 8:30 am to 18:XNUMX pm, at the headquarters of PUC-Rio, in Gávea.
Check out the full program, faculty and more information: CCE PUC-Rio