The Brazilian Institute of Corporate Governance - IBGC hosts at its headquarters in São Paulo the event "Advocacy and Mediation", a workshop dedicated to instrumentalize the performance of the lawyer in mediation scenarios, through theory and simulated practice of negotiation and communication techniques. August 22, from 8:30 am to 17:30 pm.
Tania Almeida - Chief Executive Officer of MEDIARE. Master in Conflict Mediation.
Flávio Crocce Caetano - Lawyer, Professor at PUC / SP and Former National Secretary for Judicial Reform.
Ricardo Castorri - Lawyer and mediator, master's degree in Negotiation and Conflict Resolution at Columbia University.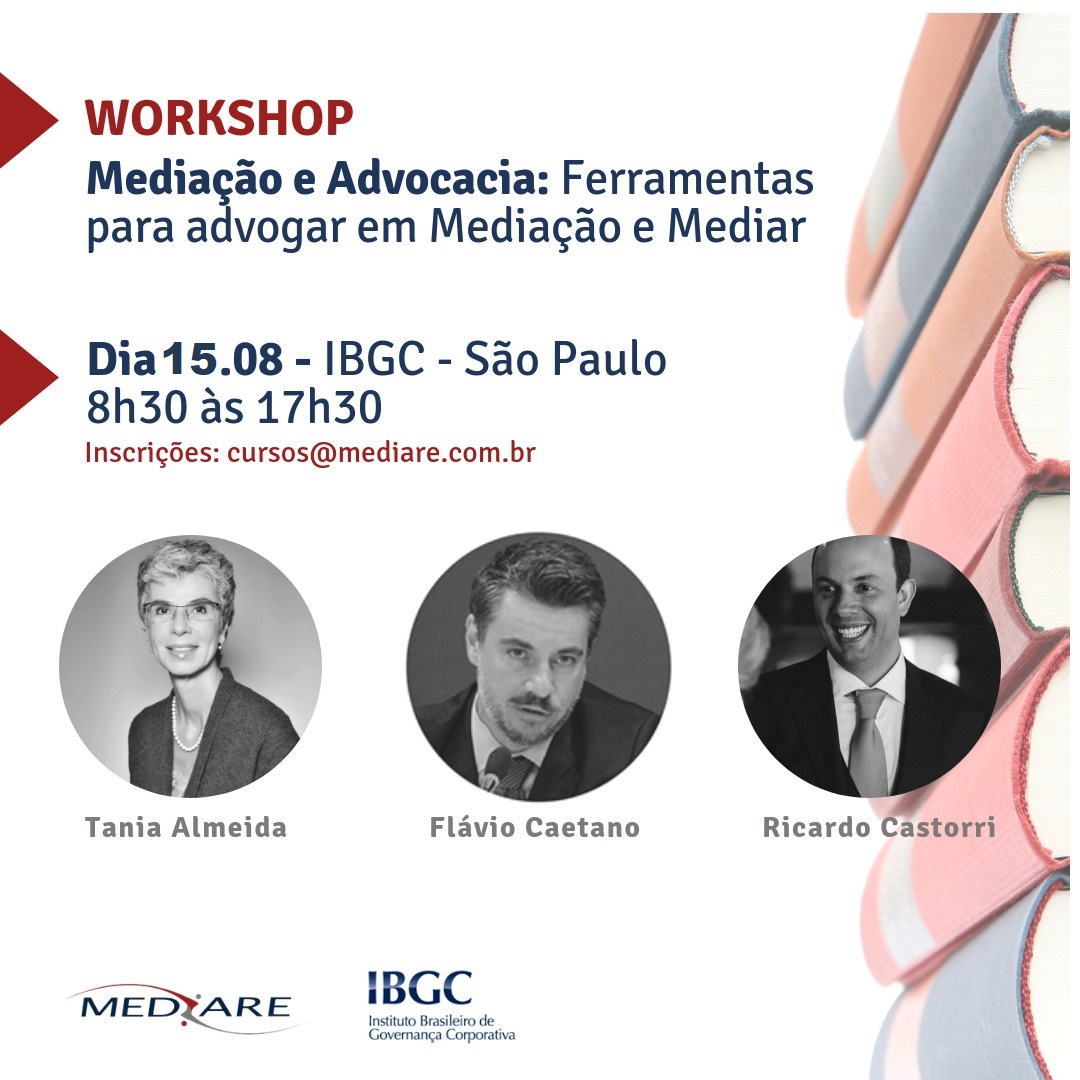 A day dedicated to professional updating with an approach on the history of Law 13.140 / 2015 and the Justice System, Mediation as a method of consensual solution of conflicts and with the experience of a simulated case.
More information and registration: Cursos@mediare.com.br or (21) 2512-5256.